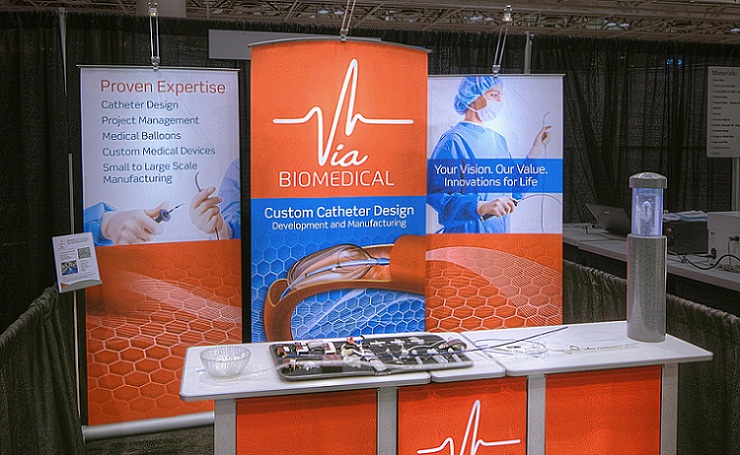 Planning for an Exhibition; comes with loads of responsibilities and series of strategies that are to be followed to make the event successful and alluring to the target audience. If one opts for accurate promotion tools, then the exhibition turns out to be successful and serves the purpose for which it was organized.
Among many other advertising tools, pop up displays stands provide maximum portability and are quick and easy to assemble. In exhibitions, they are often used as a branded backdrop or back wall displays.
They are ideal choice for exhibitors in trade-shows when convenience, cost saving and portability are top priorities. These displays come in floor and tabletop models and can be synchronized and combined to create high impact exhibit that is easy and quick to assemble.
The best part is that they have a long life span and are durable; wrinkle-free fabric displaying state of art graphics is attached to the frame, can be easily changed and updated. Anyone can set up the entire exhibit in minutes and can set up the displays easily in no time.
If one wants to have greater visibility in the exhibition hall, the pop-up exhibits can be augmented or decorated with lights; that gets attached to the frame easily. Also, they are economical and offer greater flexibility as they can be easily enhanced with extra booth system elements and can be easily repaired on-site if damaged in transit.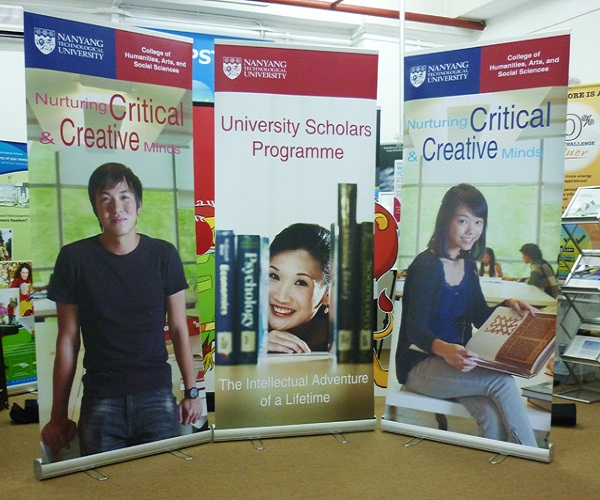 If you are bored with the same old look of the display, then not to worry as you can update by changing the fabric to a new feature or by incorporating compelling graphics and messages.
Here are few key benefits of pop up displays that gives your exhibitions and trade shows a whole new cutting edge and dimension:
1. Easy to assemble: They are extremely easy to assemble. Even the name suggests – pop up i.e. it stands up and you are ready to go. These stands work using retractable systems, where the banner is pulled from the base and you are ready to go.
2. Durable: They are extremely durable and have a long life span. The printed vinyl used to print on is extremely durable and designed to last. It has a robust base that provides additional support to the whole stand. Most of the pop-up stands are made from aluminum, in the sense that it is both light for transportation and robust and sturdy when on display.
3. Easy to store: They are also very easy to store and will not take up much space at the office or workplace. The banner itself will fold away into the base and the pole that is used to support the banner collapses and folds away easily.
4. Easy for transporting: They are compact and light, which makes them perfect for transporting. This attribute of them makes them most apt for exhibitions and tradeshows, where they are to be transported from one place to another.
5. Take the message to the road: Pop up displays allows taking the message to the road and promoting the business at the conference, exhibition or trade show as the branded pop up stand allows in creating brand awareness and promotes the message with relative ease.
6. Longevity: Pop up banner stand has long life. Unlike TV ad, radio ad etc. that have a short shelf life, this stand can be used over and over again; provided
The message is right and does not have a date or time embossed in it. This gives great value for money from the relatively cheap platform.
7. Dramatic impact: Pop up display stands ensures that you will have a dramatic impact at the exhibition, trade show or other premises. They are affordable promotion tool when compared with other promotional channels.
Acquiring space at trade shows, exhibitions or conferences is quite expensive but rewards can be great if your stall stands out, and pop up stands can be great way to stand out and can really work well at promoting your brand and generating awareness in the organization.