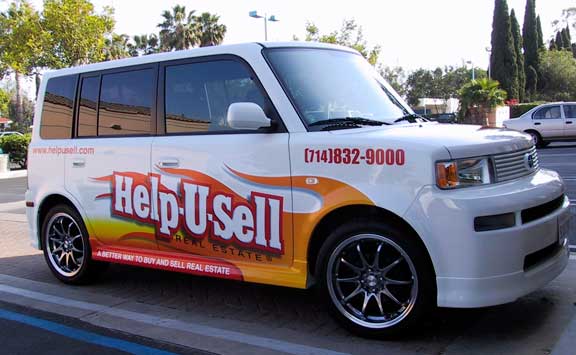 One of the latest trends of advertising is turning your moving vehicle into a moving advertisement tool and this is done by using magnetic vehicle signs. Vehicle magnetic signs are 24/7 marketing tool on the go. They are great boon for small business and lead generation; that uses them to build authority and trust with their customers.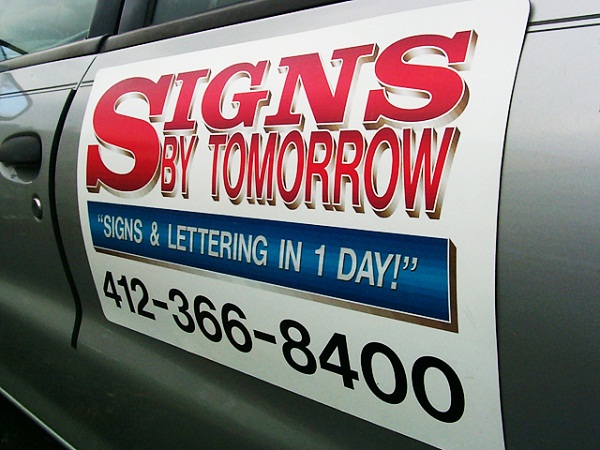 If you want to survive the cut throat competition, then unique marketing schemes has to be chalked out to stand ahead in the race and these magnetic vehicle signs are best option to go for boosting your business and catapulting your brand name.
They are flexible in the sense that they can be removed and changed as and when required as per the need. It is the most economical and easy option that lets you switch up your sign at any stage to spotlight specials and promos. They come in handy if you need your logo to be very visible or for setting up shop in a temporary location.
These signs are made of magnetic material backing with high quality vinyl adhered to the front side of the magnet. They are commonly placed along left front door, right front door or back of the vehicle. It works great for commercial fleets, official vehicles, service fleet, delivery vehicles, realtor vehicles and novelty vehicles.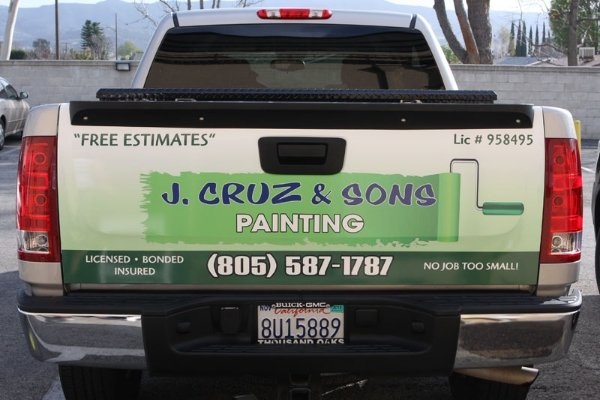 1. Most effective form of advertising: It is no wasted impressions and everyone who views your sign is valuable as many of them become potential customers. It has the capacity to reach the potential customers outside thus roping in new business becomes a cake walk activity.
2. Making your business a familiar brand: As you are driving your car, it becomes free for you to run a commercial for everyone you pass by your vehicle. All the people; who view the advertisement become familiar with your business and recognize your brand. This is a type of advertising tool that pays for itself almost immediately. Even your parked vehicle becomes a billboard for the passersby. These signs are ideal way to advertise any type of business.
3. Economical and best mode of promotion: These magnetic signs are perfect mode of promoting your product at most economical rate with wide coverage area. They also can be applied to most of vehicles – whether you need elaborate graphic for delivery truck or a simple logo or symbol for your car to represent your business, magnetic signs does it all.
4. Highly Customizable: Magnetic signs are highly customizable, in the sense that you can have all the creative freedom that is needed in designing the advertisement that is required to be displayed in the vehicle.
5. Instant audience attention: One of the best ways to reach the audience is by using magnetic signs in the vehicles. The business vehicles instantly turns to moving bill board signs with right kind of magnetic advertisements, putting the brand name, products and services in front of the potential customers.

6. Effective form of advertising: It is best option when you do not have budget to place your advertisement in television and other media. Vehicle magnetic signs target your audience in local setting and make your name universal, especially when you do lots of deliveries in a day. Even your parked vehicle will allure your target audience attention when equipped with eye catchy magnetic vehicle signs.