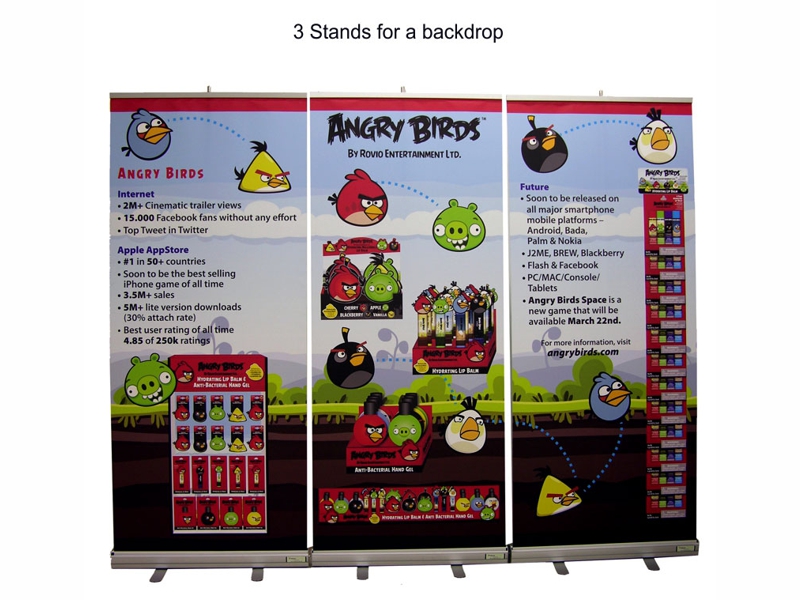 One of the best sources of outdoor advertising is retractable banners, they are roller banners that stand on their own and are great addition to any pop up display. They are best option for any trade shows, corporate event or promotional appearance or even retail outlets.
Also called roll up banners, these are very popular banner for use in trade shows, as they are easy to carry, easy to setup, you just have to pull it up out of the base and can be easily set up and taken down and carried in the Soft case.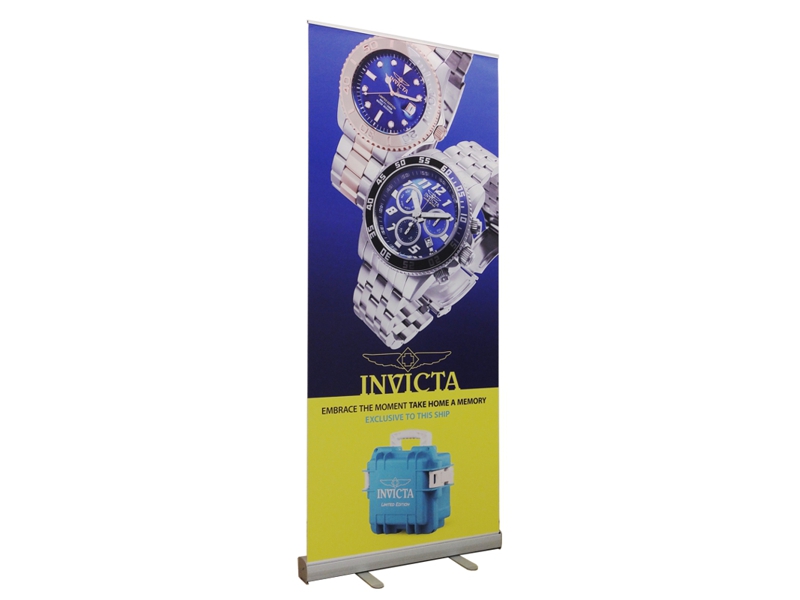 Retractable Banners are Good Source of Promotion as:
1. They are relatively inexpensive and come in a variety of sizes, (hardware) quality and types.
2. They are easy to carry; quick to set up and very easy to take down at the end of an event.
3. Retractable banners capture the attention of the onlookers easily and draws them to your business for more information.
4. These banners are the best way to simplify your trade show equipment without sacrificing visual effects.
5. They are cost effective as the visual impact from a well-designed banner catches the attention of the prospective customer easily.
6. It gives your logo and display added visibility.  A banner can be easily noticed by the passing customer and draws his attention to your outlet or stand. The pull-up banner stand gives added visual dimension to your display when it is placed outside your booth.
7. Simple to use. It can be handled by anyone – even your staff members can merely unfold the supports, unroll the banners and slide and clip it into the place. It is very easy to arrange it and equally easy to take it off, simply de-attach the top and it just rolls back to the base. So if things are easy in setting up, means less time is wasted and fewer staff is needed which in turn saves time and money.
8. Very easy to carry and setting up and breaking down. Anyone can easily lift and carry in the soft case by hand. It is light enough to move the banner from vehicle to booth without much effort or extra equipment. Also, they can be packed into a tight spot, carried up and down stairs and also moved into and out of place easily. Also, they can be transported in standard size vehicle to an event. In other words, they are "Go anywhere" solution.
9. The banner is versatile and can be carried anywhere and everywhere. They can be used for both indoors and outdoors advertising or event. The banner has one great merit that it can be changed quickly and easily to customize the look of the display for the particular event. As one can give new tinge to your displays by giving fresh look for a particular season or holiday with a switch of the banner. Also, they can be used in many events – business presentations, sales meetings, and special events.
10. When you think of any equipment, the very first thought comes to your mind is the storage issue. Storing a retractable banner is easy as setting one up or transporting it. They are small and lightweight and so they can be kept on an ordinary shelf in a typical closet. Also, these banners are tiny enough to slip into even cramped storage space. As retractable banner are rolled, they have an added element of protection and do not tear or get damaged easily.
As retractable banners are light, simple to handle and wind up and cost effective that make your display more effective source of promotion.