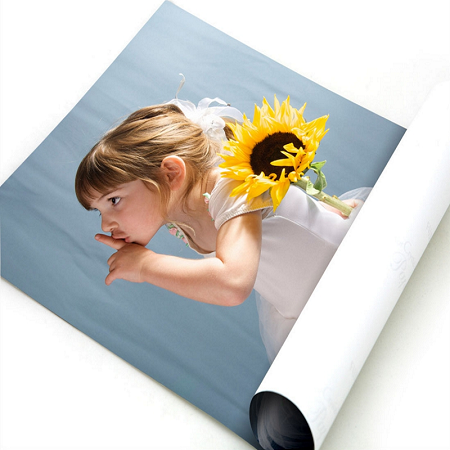 When the success of your organization depends on the effectiveness of your poster, you must ensure that its design and elements deliver the message perfectly. The major purpose of poster printing is to attract attention and leave a lasting impression.
Whether you need it to advertise a product or service, or promote an event, the design should be properly executed to get the best results. Refer to the following types of poster printing to help you create a vibrant poster for commercial and domestic applications.
Digital Poster Printing
Digital poster printing is the latest printing method that gained popularity following the success of the IRIS printer. The process of digital poster printing gives ink particles a charge and then directs them to a certain place on the material, like paper. The digital print is typically used for shorter runs.
Lithographic Poster Printing
It's a more costly option than digital poster printing but offers premium quality, especially when needed for larger applications.
Lithographic printing is generally used for high-volume poster runs, newspapers, maps, books, and packaging. It allows printing large areas with solid colors in high quality and of the exact match. This factor makes lithographic poster printing a go-to option for large-scale posters and fine art prints.
Poster Printing Options
Poster prints are typically printed in cardstock, and depending on the customer's preference, they can be finished in multiple ways.
High gloss: Offers an expansive range of vibrant colors, including luminous effects. However, high gloss printing is the least advisable to use in locations with bright lighting.
Semi-gloss: It's the most popular method to reduce the amount of gloss and sticky fingerprints. It offers a wide color range and exact matching.
Matte: It has the minimum sheen and gives an elegant finish to the print.

At Mega Format Inc., we offer premium quality poster printing services at reasonable rates. Our team specializes in banner printing, large format printing New York, self-adhesive posters, large canvas prints, murals, window clings, full color table cloth, vinyl and mesh banners, and more. Our services are offered all across Brooklyn, NY.
Visit our website to browse our products and services. For more information, reach out to us today.