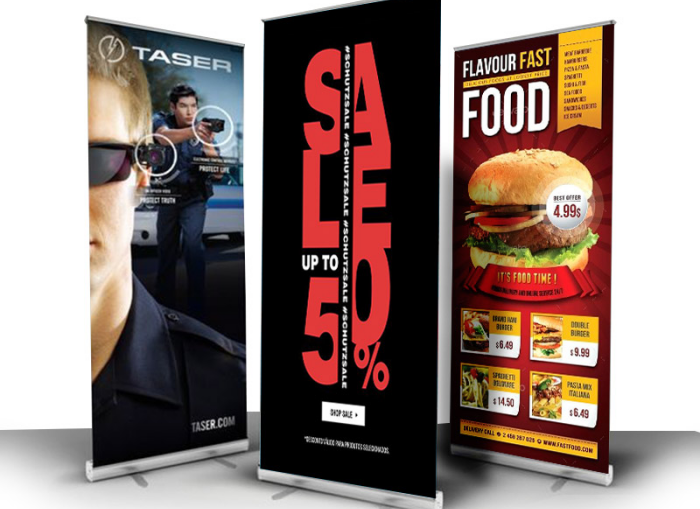 Although social media is the future of marketing, other methods can also be used for marketing.
Retractable banners, also known as pull-up or roll-up banners, are an effective marketing tool for any business in any industry. You'll see a pull-up banner as you enter event venues, trade shows, businesses, and other areas that need to attract attention. Retractable sign stands can transmit information by dynamically displaying images and text. Retractable banners are easy to use, lightweight, and quick to put together.
There are many advantages of using retractable banner stands in any marketing or promotional setting; let's take a look at some of them:
1. Effortless Setup
Retractable banner stands may be set up and taken down in a matter of seconds by simply pulling the banner out of the base and attaching it to the support pole. When space is limited, retractable banner stands are an excellent alternative to the bigger booth displays.
2. Versatile and Adaptable
Keep the stand and swap out the graphic whenever you want to use the banner stands. This saves money over time and makes it possible to use different banners for different campaigns, such as seasonal ones, new marketing materials, or trade exhibitions all year long.
3. Easy To Carry
A retractable banner is far preferable to a more traditional display stand. The banner can be folded into a small metal base, making it much easier to transport. When not in use, the stand can even be stored in the trunk of a car after it is folded or placed in a carrying bag. Traditional flag stands are too heavy and bulky to be kept and carried in these scenarios.
4. Effective and Reliable
When correctly designed and printed, banner stand displays at trade exhibitions or retail venues can be extremely successful and dependable at displaying your message and attracting potential consumers to view your services or products.
Retractable banners do come with some minor drawbacks, such as the following
Rips and tears: this can be a problem if the banner was printed on a low-quality material
Doesn't serve its purpose: When a retractable banner no longer retracts, this could be due to a poor installation or damaged spring mechanisms.
Washed-out Colors: Not using a good quality printing service can result in dull colors, making them even more faded over time.
These aren't exactly the cons of using a retractable banner because there are really no drawbacks to using them. All you need is a reliable provider that makes them with quality materials and a high-quality print.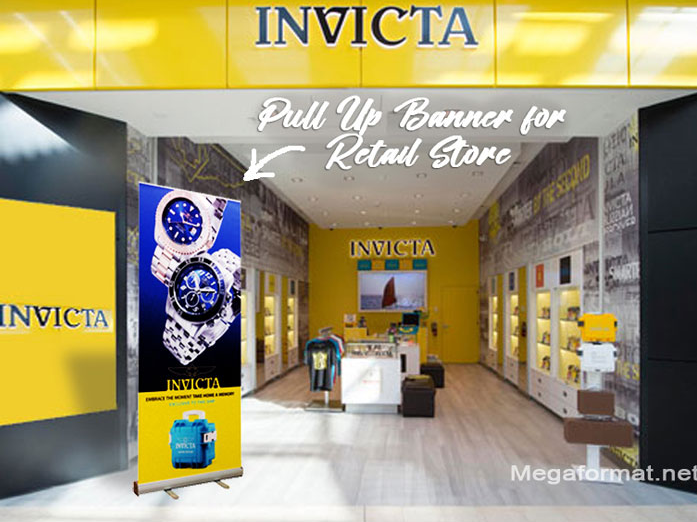 That said, Mega Format can assist you with that! We specialize in large format digital printing in NYC and can take care of all your printing needs.
Contact us if you want to get high-quality banner stands or print high-quality flyers with brilliant colors. In New York City, we are a large format printing firm that prints flyers for enterprises and businesses within 48 hours.