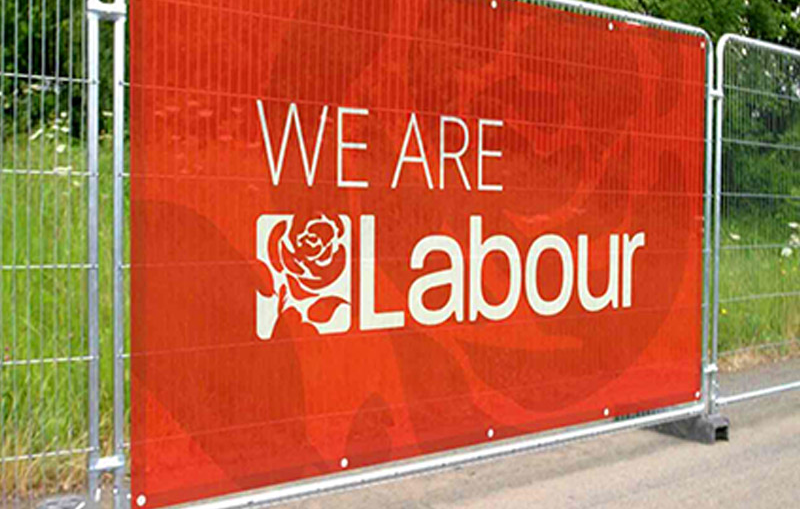 Mesh banners have been around for a while now, but they are still viewed as a relatively new method of outdoor advertising compared to the traditional billboards you see everywhere. Their popularity continues to rise as more people see them as a unique, cost-effective, and weather-proof method of promoting their brands and businesses.
According to the famous saying, necessity is the mother of invention, and mesh banner printing resulted from something similar. Even though traditional billboard prints and large format banners do a great job catching people's attention on the road, they have a few shortcomings that mesh banners tend to overcome. Let's look at why and how has mesh banner printing has revolutionized outdoor advertising.
1. A unique method of branding
Believe it or not, most people are tired of seeing the same old banners and billboards to the point that they do not even register them anymore. Mesh banners are a great way to cross your target audience's sensory barrier, as people are not used to seeing a creative advert on a fence. They are at eye level, away from the crowded higher spaces, and are more easily noticed.
2. Safe against rain and wind
The biggest drawback of advertising your business or event outdoors using a large format banner or retractable banner stand is that they fall down on a breezy day. Rain and wind hold power to tear down traditional forms of banners and consequently your marketing efforts.
On the other hand, mesh banners have hundreds of tiny holes in them that allow the wind to pass through them instead of being pushed down by the wind. They are designed to overcome these problems of outdoor advertising.
3. UV damage resistant
Mesh banners are not just effective against rain and wind – they are made to last as an outdoor advertising tool and are resistant against damage caused by the sun too. Most billboards or banners experience fading colors after long exposure to the sun, but mesh banner printing is done with UV-protected coating. They can easily resist the sun for up to 12 months.
4. Pocket-friendly
Unlike other outdoor advertising methods, mesh banner printing is relatively inexpensive. If you evaluate properly, this marketing tool gives you great value for money because it is more long-lasting and likely leads to good conversion rates in the long term. Moreover, abandoned fences are easy to find – you do not have to pay a heft fee for a premium location.
5. Great for restricted areas
Mesh banner printing is not just used to promote a business or event – they have been revolutionizing the advertisement of important public messages too. For example, if there is a restricted area that people should not be loitering around or an important social cause people need to pay attention to – a large mesh banner is more likely to catch their eye than a small signboard.
Final Words
Mesh banner printing has given outdoor advertising a unique and convenient touch. It is particularly incredible for small businesses that do not have massive marketing budgets to promote their brands in a fancy manner. They are easy to put up, and you can customize them however you like. If you are interested in getting a mesh banner printed, check out the mesh banner printing services we offer.
Find out more about retractable banner printing NYC here.