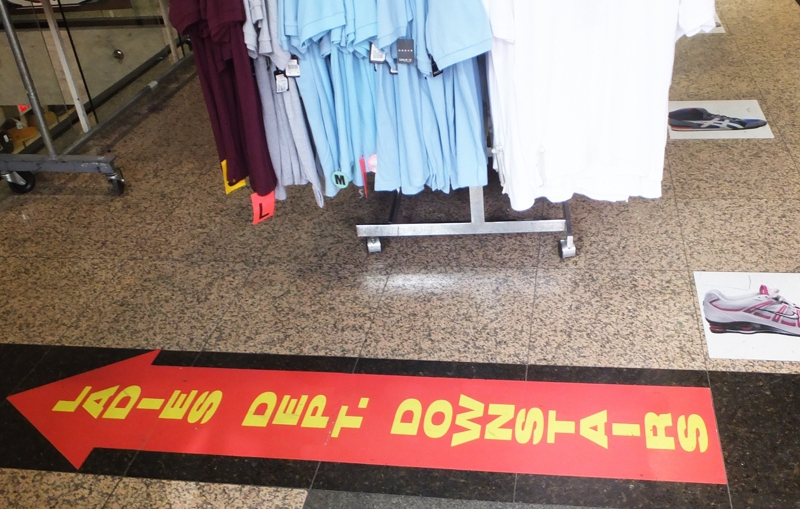 When it comes to building your brand, every surface counts. Most businesses fail to notice the potential of the floor as a surface they can use to market products/services.
As a large format poster printing company in NYC, we discuss some floor graphics benefits!
General branding
Putting your logo on any surface will give you an edge over your competitors. So, take advantage of your sidewalk and floor space by buying decals or floor stickers to improve brand awareness and increase your visibility.
Alert to hazardous area
Industrial and commercial buildings, like manufacturing facilities, warehouses, etc., include hazardous zones that can be dangerous to employees if they don't take the right precautions. Floor decals are crucial for alerting employees to such areas. They can be used to provide a simple message of caution, remind employees of hard hat areas, or make them aware of forklift traffic.
Offer photo-ops for customers
Is there a unique location or picturesque backdrop in your store that you want to promote on social media? If yes, use floor decals to encourage your customers to stop and capture a group photo or selfie and share it with their followers. Everybody loves a photo-op. You'll be increasing foot traffic to your physical location while also boosting brand awareness (both online and offline). Floor graphics are also perfect for conferences and tradeshows because they receive a lot of foot traffic.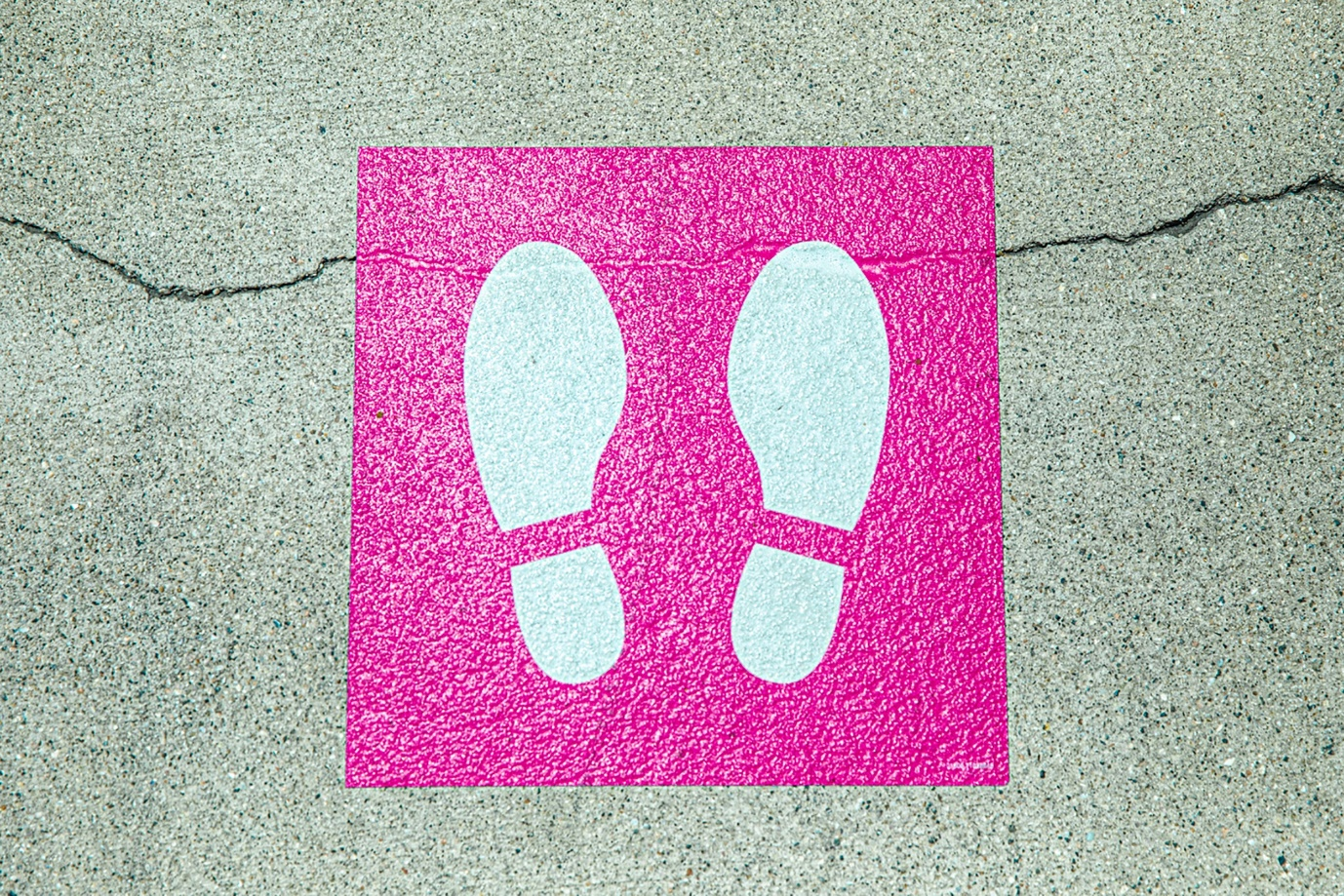 Guide foot traffic
Floor decals are an incredible way to boost foot traffic and direct people to your location. Buy vinyl floor decals from Mega Format and use them inside to direct your clients to exact locations within your store or offer directions to your business.
Promote sales and specials
Since people constantly look down at their phones, you can easily capture the attention of your customers on the ground by advertising using floor decals. They can let your customers know about the sales and promotions you're providing as they walk through your business. Since it's not uncommon to see promotions and products advertised this way, your business will attract a fair amount of eyeballs.
Whether it's a promotional message, a window display, or a ceiling-to-floor wall design, Mega Format has got the product for every project. Explore our custom adhesive vinyl signs and large format adhesive vinyl printing in NYC today!
Give us a call now for more information!