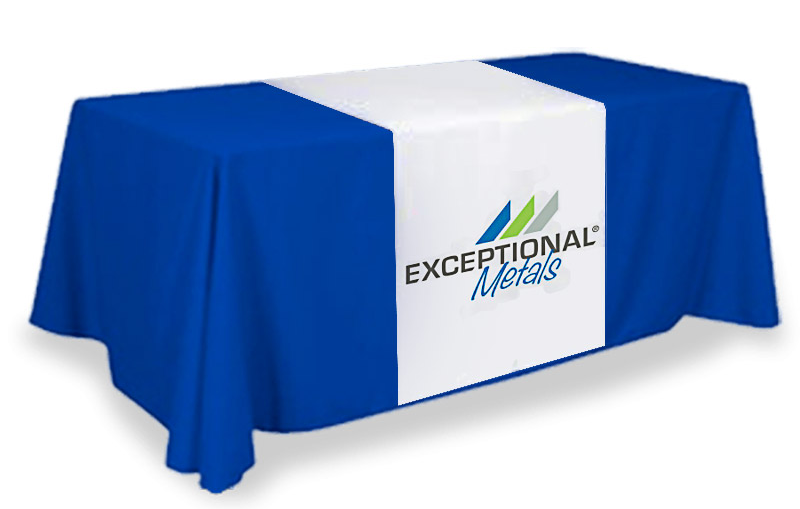 Do you know that a simple tablecloth can make your environment more inviting for your customers?
As a large format printing company in New York, we discuss some benefits of using tablecloths at your event:
Make a good impression
There's something about a tablecloth that makes a table look more professional. Maybe it's the way they safeguard the table from scratches and spills. Or maybe it's the way they add a visually appealing pattern or design to an otherwise bland surface.
Regardless of the reason, tablecloths can make any table look beautiful — and that's why they're such an integral component of entertainment.
Whether you're hosting a business event or showcasing your products at a trade show, a good tablecloth can add to the professional appeal of your business. So, if you're looking to spruce up a cafeteria or an event hall, don't underestimate the power of a simple tablecloth.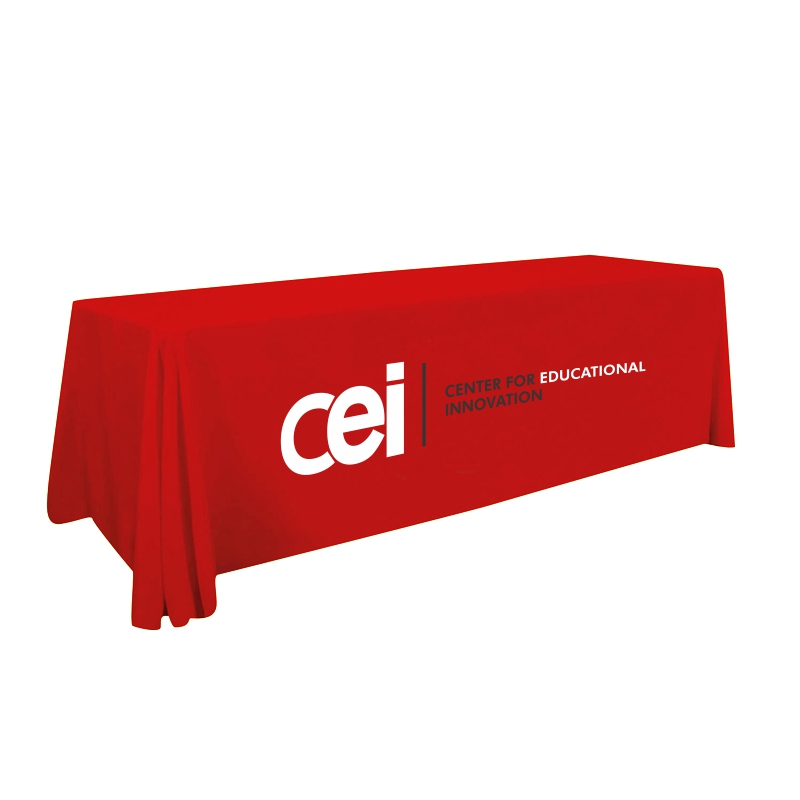 Create a personal look
Tablecloths can add a personal touch to any event. Whether you're hosting a family reunion, a corporate event, or a dinner party, a custom tablecloth can help you turn an ordinary event into an extraordinary one.
Numerous organizations specialize in creating custom tablecloths. So, you'll definitely find one that fits your style and budget. When choosing a company, ensure you compare prices and read reviews.
Once you have found the right tablecloth, drape it over your table and prepare yourself for the compliments you'll receive from your guests.
Promote your event or business
While many people may not realize it, a simple tablecloth is one of the most effective marketing tools available. Printed with a company's custom design or logo, custom tablecloths are affordable and easy to promote business at conventions, tradeshows, and other events.
Since they're so versatile, tablecloths can be used repeatedly, offering a great return on investment.
So, if you want to promote your business, consider getting custom logos and designs printed on tablecloths — it's a brilliant marketing strategy that won't break the bank.
Make a huge impact at tradeshows, presentations, and training events with Mega Format's tablecloths and self-adhesive vinyl printing in NYC
Explore our wide assortment of large-format printing services in New York.
Our large format poster printing services in NYC help you keep the message of your poster simple and clear – whether it be a word of an upcoming special event, information regarding limited-time sales, or store hours. We guarantee that your full-color posters will look professional and polished, whether you post them in-store or around town!
Give us a call for more information!