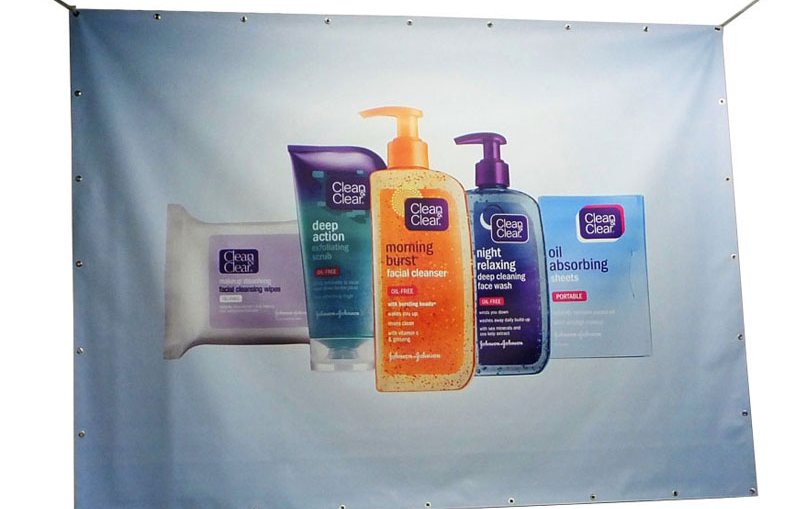 Vinyl printing offers a range of uses — it can be used to make stickers, has applications in banner printing, and can be used to manufacture t-shirts. The material is easily customizable, durable, and affordable.
So, if you're looking to make the most of your trade show booth with some high-quality banners, here are some vinyl printing benefits that reinforce why self-adhesive vinyl printing is the way to go:
Customizable
To represent your unique brand, a sign should at least be customizable. Since vinyl signs are extremely customizable, they're a perfect choice for small businesses. You can choose between different vinyl options to find the durability and weight that matches your specific needs. Signs must be sized according to the specifications of the customers. Feel free to decorate your storefront with small signs or place bigger banners near intersections and along roadways to attract customers.
Step up your marketing game by choosing your colors, text, logo, and image to ensure your vinyl sign perfectly represents your brand.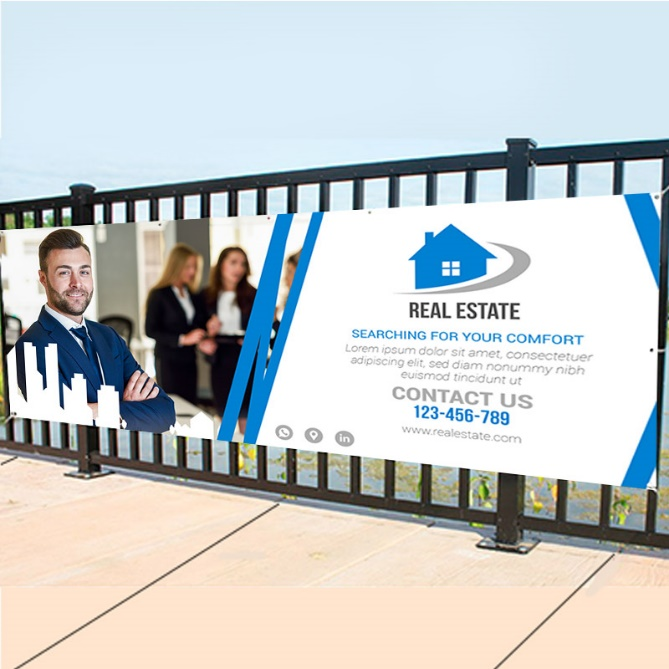 Vibrant
Grabbing attention is one of the main prerequisites of every sign. A striking graphic or a pop of color can increase foot traffic and attract potential customers.
Vinyl signs aren't just precise; they're vibrant too. Thanks to their rich colors and easy-to-read lettering, they're incredible when it comes to relaying information to inquisitive customers.
Versatile
Since vinyl signs are lightweight and flexible, moving them around and installing them in hard-to-reach places isn't challenging. From tent poles, and lamp posts, to storefronts, vinyl signs can decorate any area without giving it a bulky look.
Plus, taking down and transporting vinyl signs is easy, which is why they're ideal for business owners who travel to festivals or fairs and need a reusable sign to beautify a tent or booth.
Durable
Compared to other materials like wood, cardboard, and paper, vinyl signage is designed to withstand lots of wear and tear. Since vinyl signs are printed on weather-proof material, you can rest assured knowing a winter flurry or summer rainstorm won't damage your sign. If you're looking for long-term vibrancy, select UV-resistant inks because they won't fade when exposed to direct sunlight.
The tear-resistant fabric is another factor that allows vinyl signs to last long. Due to their durability, vinyl signs are a great long-term investment.
Make a huge impact at tradeshows, presentations, and training events with Mega Format's self-adhesive vinyl printing in NYC
Explore our wide assortment of large-format printing services in New York.
Our large format poster printing services in NYC help you keep the message of your poster simple and clear – whether it be a word of an upcoming special event, information regarding limited-time sales, or store hours. We guarantee that your full-color posters will look professional and polished, whether you post them in-store or around town!
Give us a call for more information!