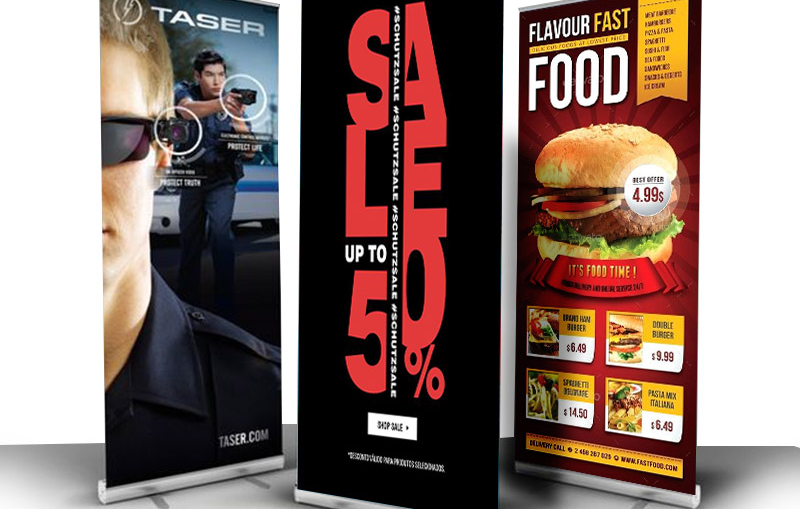 Of course, if someone invests in a product, they expect top-of-the-line quality—and pull-up banners for trade shows, despite being an inexpensive marketing tool, aren't an exception.
When it comes to stand solutions for events and exhibitions, people want to buy a product that they can use multiple times. This means the product must not let wear and tear lose its impact.
Since exhibiting at an event isn't easy on your pocket, you'll welcome any savings that come your way, right? But that isn't happening if you invest in a low-quality product that's composed of mediocre materials and comes from a notorious supplier.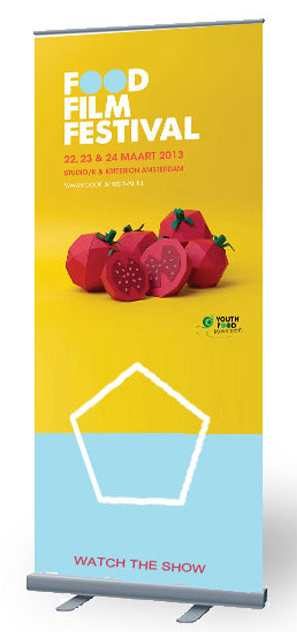 Usually, companies end up spending a fair share of their marketing budget on pull-up banners that aren't just downright bad but susceptible to breakage and damage—sending the reputation of your company off the rails.
With Mega Format, you don't get any of this. Here's our guide to high-quality pull-up banners.
Pull up banners come in many sizes/models
Selecting the type of pull-up banner you're going to use is a difficult decision due to the existence of hundreds of models. However, it all comes down to three main considerations:
Graphic height size: Many pull-up banners extend vertically to 78" to 90"; choose the height that best aligns with your needs.
Graphic width size: If you need a specific width size for your graphic, you'll have to consider this aspect.
Price: If you're operating under a set budget, factoring in this consideration is important. Generally, pull-up banners range from a few dollars to hundreds of dollars – the more money, the merrier the banner.
Pull up banners are convenient
Transporting, setting up, and taking down pull-up banners is very easy, and that's why they're so convenient. Thanks to Mega Format, their pull-up banners come with a case. Once these banners are placed in a case, you can literally carry them over your shoulder to the show – it's that easy.
Sure, they can be transported via plane as well, but don't store pull-up banners with luggage – it's not advisable!
Stand out during events with Mega Format's pull up banners for trade shows
Announce your presence during farmer markets, in-store events, conferences, tradeshows, and more with our double sided retractable banner stand. Our pull-up banners come with everything you require – print, stand, and case—in an array of options for your budget, needs, and event.
Our ready-for-repeated, durable pull-up banners can be used long-term for both indoor and outdoor activities, making sure people notice your business even in the busiest of settings.
Looking for High Quality large Posters? We have those too! Give us a call now for more information.