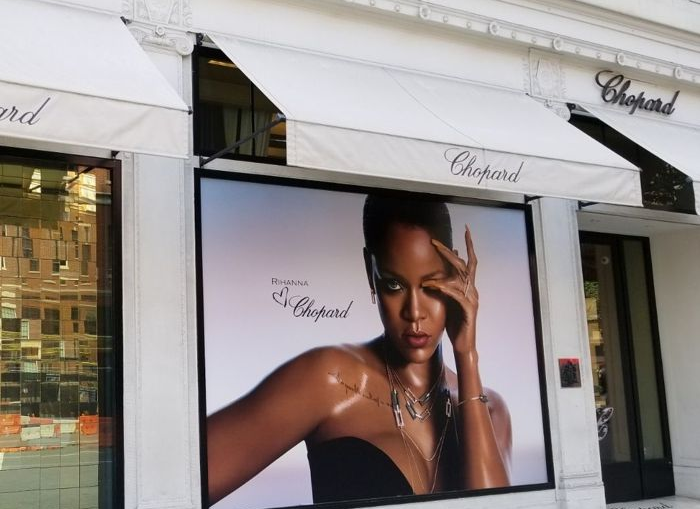 Custom adhesive vinyl signs are an easy and affordable marketing technique which can provide greater visibility for your brand or business. You can order custom adhesive vinyl signs and place them on a wall or a glass front in your store to attract potential customers.
Here are a few different uses of custom aggressive vinyl signs to advertise your brand.
1. Go for Mobile Advertising
An excellent use of custom adhesive vinyl signs is via mobile advertising. You can hire a single vehicle or a fleet of vehicles to take your business on the road. Purchase custom adhesive vinyl signs and stick them on the sides of the vehicle along with your address and phone number to spread brand awareness among people.
These signs are bold, vibrant, and colorful so they'll easily stand out for pedestrians and drivers while your hired vehicle is driving by.
2. Decorate Your Store Windows or Walls
You can use custom adhesive vinyl signs to decorate your storefront. A brick-and-mortar store is an essential part of any small or medium sized business as this is the center point where customers come to buy your services or products.
An eye-catching design on a vinyl sign is an easy and affordable method of decorating your store and enhancing its aesthetic appeal. These adhesive signs are easy to apply and can be customized according to your brand tone.
Surveys have shown that covering the windows of your retail store with vinyl signs helps attract customers to your business and increases sales. You can also use large-scale vinyl designs to cover up your store walls and create an inviting atmosphere for customers.
3. Use Custom Adhesive Vinyl Signs for Promotional Activities
Another important use of custom adhesive vinyl signs is for promotional purposes. For example, you can hand out free custom adhesive vinyl signs at tradeshows so that the name of your business gets out there.
Using bold lettering and colorful fonts will help potential customers remember you and contact you if they need your services. Many people use these vinyl signs as decorations on their fridge, or on their car bumpers and windscreens which will help increase your customer base by making your logo visible to a larger audience.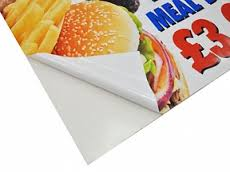 Mega Format Inc. Are Here for You
Mega Format Inc. has over 10 years of experience in the wide format printing industry. We offer custom adhesive vinyl signs at affordable rates to small and medium-sized businesses and startups all across the United States.
Our high-quality printing on self-adhesive vinyl will help your business advertise your brand in bright and bold colors. We provide printing on custom materials with a fast turnaround of about 48 hours.
Our company guarantees 100% satisfaction with money back warranty. You can read our client testimonials here. Contact us today to order a custom adhesive vinyl sign and self adhesive poster printing for your business and watch your profits increase exponentially.