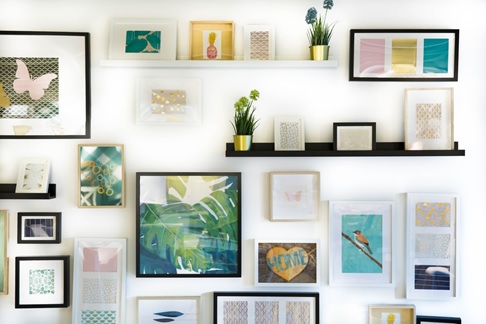 Home décor isn't complete without custom wall printing or large canvas printing. Wall art is one of the most cost-effective types of home décor.
Whether you hang paintings on your wall or build a gallery wall of your favorite pictures, the following are some of the budget-friendly ways you can incorporate art into your home décor.
Use a Variety of Frames
You can always mix and match different frames sizes to give a new look to your wall. Many homeowners dedicate a wall for art that has frames ranging from many styles.
Therefore, don't hesitate to hang wall art that you love just became you don't have a similar frame, everything looks put together once you're done hanging all the different frames.
Highlight Your Favorite Art Piece
No matter how much of a big fan you are of wall art, there's always one favorite art piece that you like more than the rest. Go ahead and make sure you place that specific piece somewhere where it's highlighted.
Keep in mind the proportion and scale of what your eyes want to see first while entering the room. Start by putting up the wall art from that place and then build the rest of the area accordingly, such as furniture or other equipment.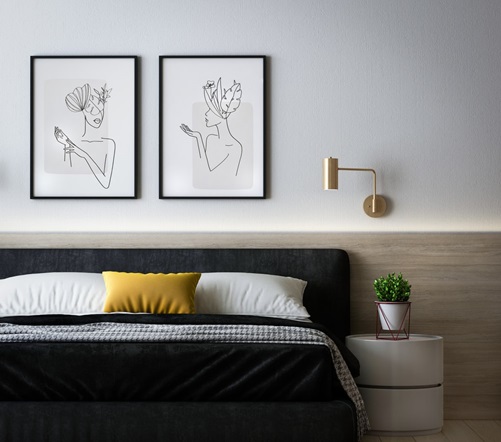 Blend Art & Artifacts
Always think of art outside the box. Be creative with your imagination while creating a display. Blend art and artifacts along the wall you want to decorate as it'll offer a sense of movement throughout the space.
Be specific with your placements, if you don't want to overdo it and keep it minimalistic, then either hang a large canvas printing or two small self-adhesive vinyl printing frames instead of adding all the wall art in one place.
If you're in looking for a shop in NYC that offers printing services like, self-adhesive poster printing, retractable banner double-sided printing, or custom size canvas printing in NYC, reach out to Mega Format and we'll accommodate you with any type of large format printing in New York. Contact now.